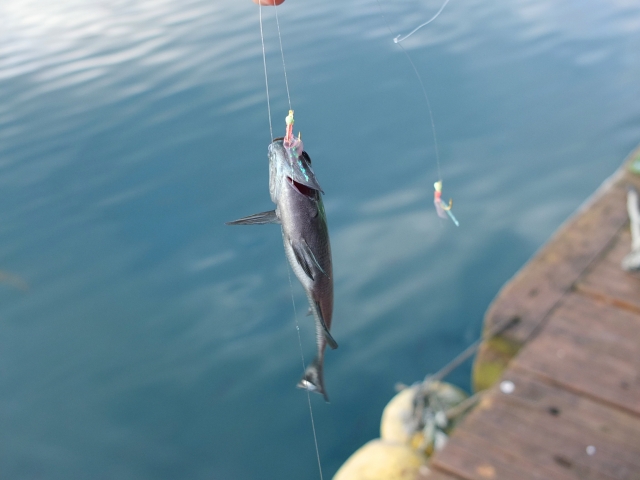 When staying in Kanazawa for a while, you might wonder, "Where should I take the kids next?"
On this occasion, we'd like to introduce Sabiki fishing, an activity that can be enjoyed by the whole family.
What is Sabiki fishing?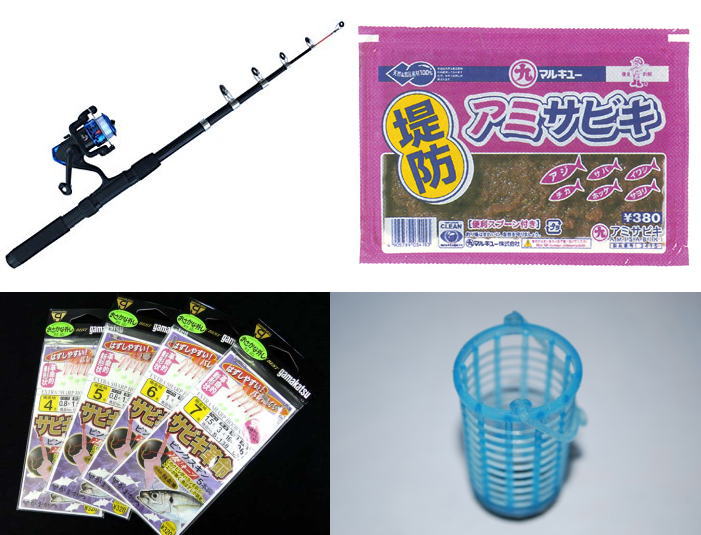 A fishing line with hooks is attached to the tip of the fishing rod, and on the other end, a blue basket is fastened.
Each piece connects with a clip resembling a safety pin, making it easy for anyone to assemble.
Inside the blue basket, bait from a purple package is added using a spoon, completing the setup.
Mostly, a weight is attached to the end of the basket. Alternatively, the basket itself can serve as a weight. You simply lower it into the sea.
Once the blue basket is submerged, the bait disperses, attracting fish. The fish then mistake the pink lure on the hooks for food, getting caught in the process.
Those unfamiliar with fishing might envision floaty parts sinking, but in reality, most feedback is through the tactile sense.
An important point to remember about Sabiki fishing: the bait in the basket will run out after a while.
Sabiki fishing involves submerging the setup and occasionally moving the rod until a fish bites. It's effective even over short durations, so do give it a try.
The bait often consists of small shrimp, so there's no need to handle worms or insects.
Simply adding bait with a spoon ensures that everyone, including women and children, can enjoy the activity.
How much does Sabiki fishing cost?
The cost may vary depending on whether you have a fishing rod. Even if you don't, retractable ones, like shown above, can be found in fishing stores around Kanazawa for around 2000 yen (including the reel).
It's not uncommon to snag hooks on underwater rocks, resulting in loss. It's advisable to purchase extra hooks and baskets. Hooks typically come in sets of three for about 300 yen, and baskets, sold in pairs, are similarly priced. Bait costs around 500 yen, rarely exceeding 1000 yen.
For fishing equipment, we recommend visiting stores like Fishers Kanazawa or Joshuya Kanazawa Kaneishi, conveniently located near the sea.
Planning to take the fish home? Don't forget the ice!
If you wish to take the caught fish home, purchasing ice is advisable, usually around 300 yen per kilogram.
Fish caught with Sabiki are primarily small mackerel, which can be enjoyed as fried dishes or pickled in nanban style.
However, fish die quickly when kept in buckets. Fish stored in water for several hours at room temperature spoil and emit odor. Ice prevents these issues.
Additionally, if you place the ice and seawater in a cooler box, freshly caught mackerel placed inside will remain fresh, ensuring a delicious treat back home.
Oohama Fishing Park is recommended for Sabiki fishing around Kanazawa
While many fish at the Kanazawa Port, we personally recommend the Oohama Fishing Park in Uchinada.
The reason? Simply, it's a great spot for catching fish.
On good days, the mackerel bite constantly, making it fun for the whole family. There's a diverse range of fish, and you might even catch a surprise big one at Oohama Fishing Park.
Most notably, the fishing area is fenced, ensuring safety for families with children. (Always keep an eye on children near the sea.)
There's a continuation of the embankment beyond the fence, attracting many fishermen. However, this area is dangerous and off-limits. Ensure you fish within the fenced area.
The caught mackerel is perfect for nanban pickling, but we recommend frying it whole.
It's bone-in but perfectly edible, ensuring a good calcium intake for growing kids. It's easy to eat, and even more so if it's the fish you caught, making for a delightful treat.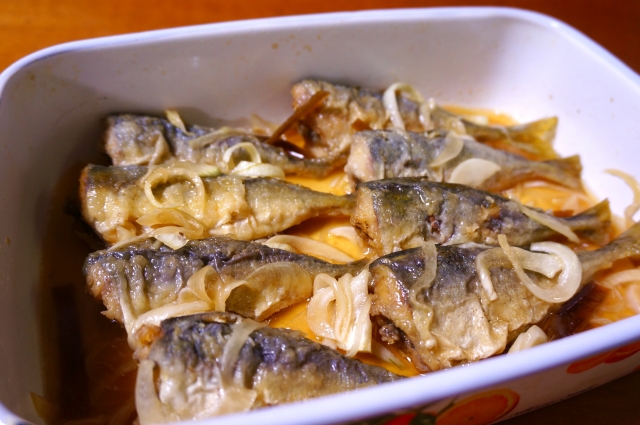 Not only by simply dropping the sabiki, but by using a weighted basket and casting it a bit further, if you're fortunate with the migratory fish, catching mackerel of this size isn't unusual at all.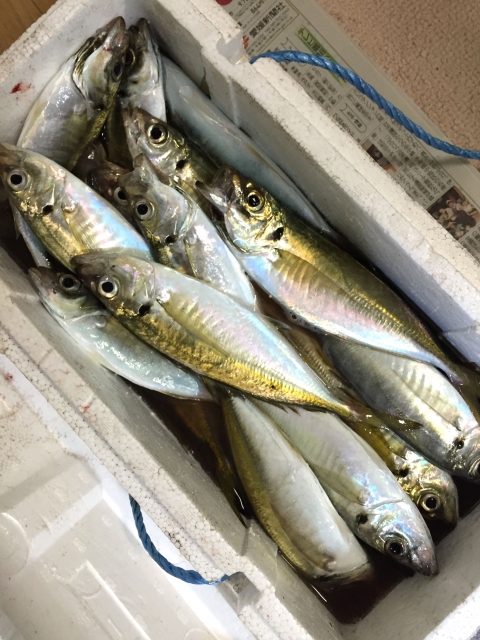 The feeling of fish tugging and nibbling, transmitted through the fishing rod, is surely something you'll get addicted to.
As the sea starts warming up around April, why not take your whole family to Oohama Fishing Park?