Parks in Kanazawa City rich in nature where you can play with children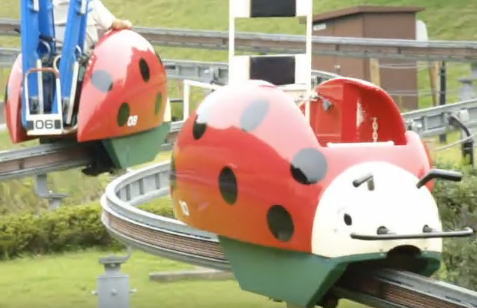 If you're looking to enjoy the natural beauty of Kanazawa City while getting a good physical workout with your family, then this is a must-read!
Although these parks are a bit away from the central part of Kanazawa City, the transportation doesn't take that long. Why not ask friends you've met in Kanazawa City for a lift?
Uchikawa Sports Plaza
Uchikawa Sports Plaza is a park facility managed by Kanazawa City, featuring rides that children can enjoy.
Although there is a fee to use the rides, it's only about 100 to 200 yen per ride.
In the central part of the park, there's a babbling brook where you can play around rocky areas. However, be cautious as there's a risk of slipping on moss and other slippery surfaces.
Tomuro Sports Plaza
Tomuro Sports Plaza is located near the Kanazawa University Kakuma Campus.
There are signs here and there, but to put it mildly, they're not exactly clear. So, please be careful not to miss them.
The distinctive feature of the Tomuro Sports Plaza is its large playground equipment.
For very young children who you might still feel uneasy about letting play on their own, it might be a bit challenging for them to play here.
Even if adults want to accompany them, the playground equipment can be cramped for adults, which inevitably limits the age range of children who can play there.
It's probably a more suitable place for kids around the age of 4 or 5.
Considering its size, it's akin to a large park. There's no entrance fee or charge to play.
Aviation Plaza
It's a bit out of the way, located right in front of Komatsu Airport, but it's a play area we highly recommend introducing.
Despite being an indoor facility equipped with amenities to keep children entertained, it's free to play, making it a potential outing spot even on rainy days.
Depending on the time, the staff at the Aviation Plaza might let you inside a jet cockpit, allowing you to take memorable photos that will last a lifetime.
目の前が小松空港となりますので、移動してデッキから本物の飛行機の離発着を見学するのも迫力があっておススメです!